woensdag 13 februari 2019 dit bericht werd geplaatst door Rugby Vlaanderen onder Geen categorie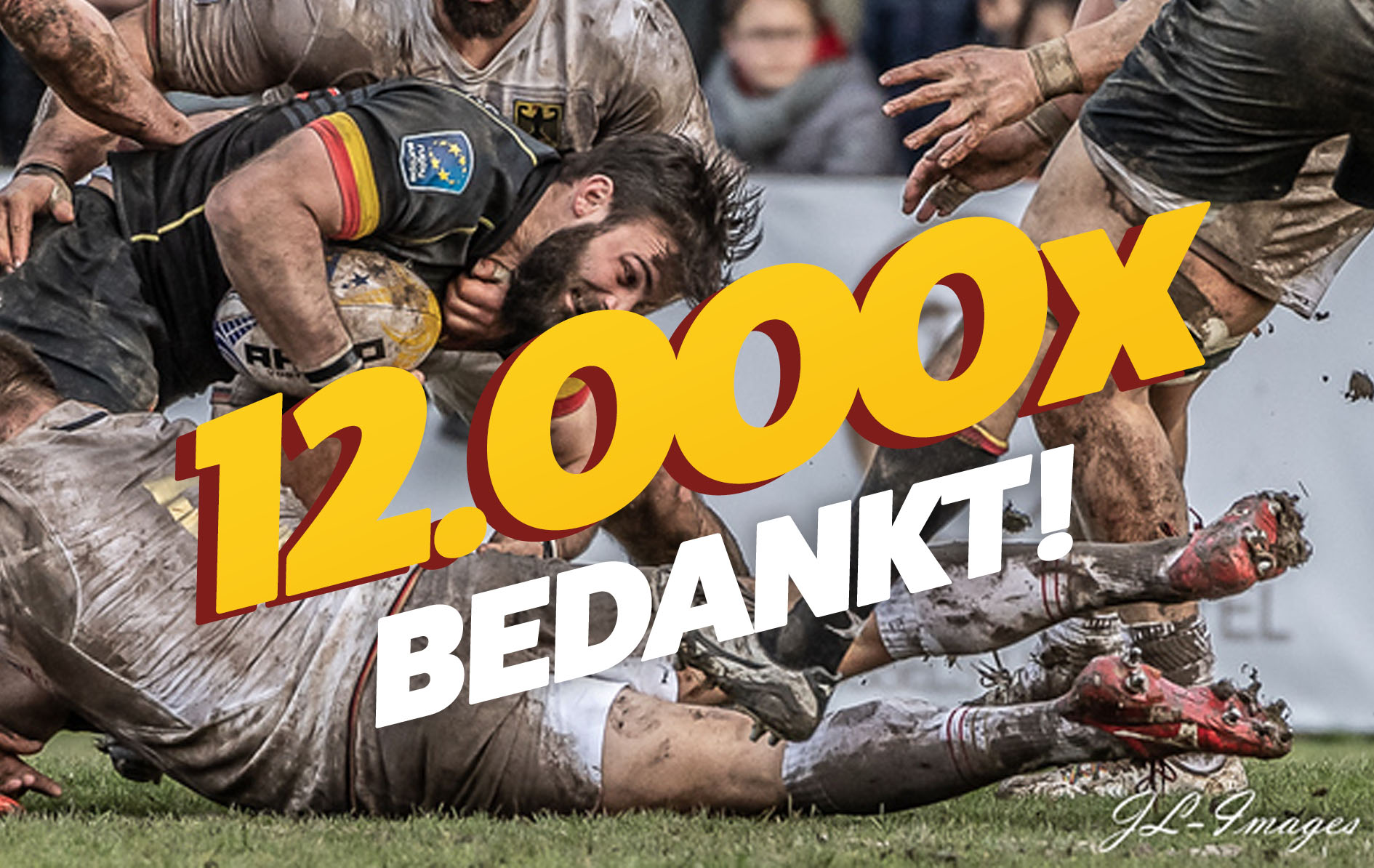 Meer dan 12.000 online getuigen van een belangrijke overwinning!
Zaterdag won de Belgische nationale ploeg in een zinderend stadion met 29 – 22 van Duitsland. Proficiat! Een belangrijke zege in de Rugby Europe Championship waarvan zo'n 12.000 online kijkers uit Vlaanderen getuige van waren!
Rugby Europe registreerde 14.000 unieke viewers van hun stream. Zo'n 2000 daarvan kwamen van Auvio (RTBF) en zo'n 12.000 van Sporza.be. Een zelden gezien aantal zo reageerde Sporza. Bedankt iedereen die heeft gekeken!
Winnaars van de online wedstrijd.
In een korte tijd ontplooiden we een online campagne over heel Vlaanderen waarin we de streaming van de wedstrijd promoten. Je kon individueel en als club prijzen winnen.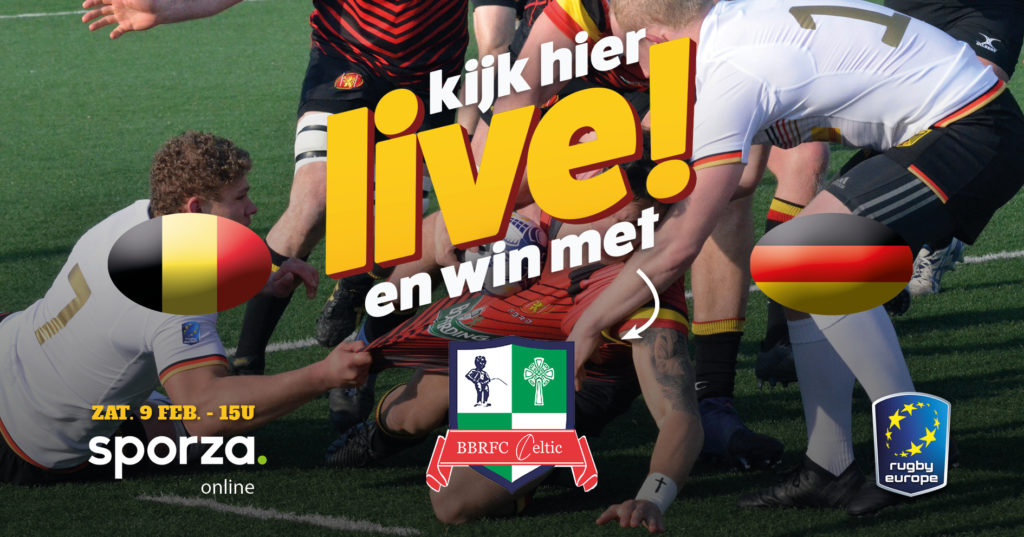 Proficiat BBRFC Celtic. Zo'n 177 unieke kijkers bezochten de sporza streaming via jullie pagina! Jullie kunnen met de hele club (aantal spelende licenties) gratis naar België vs Roemenië op zaterdag 17 maart.
---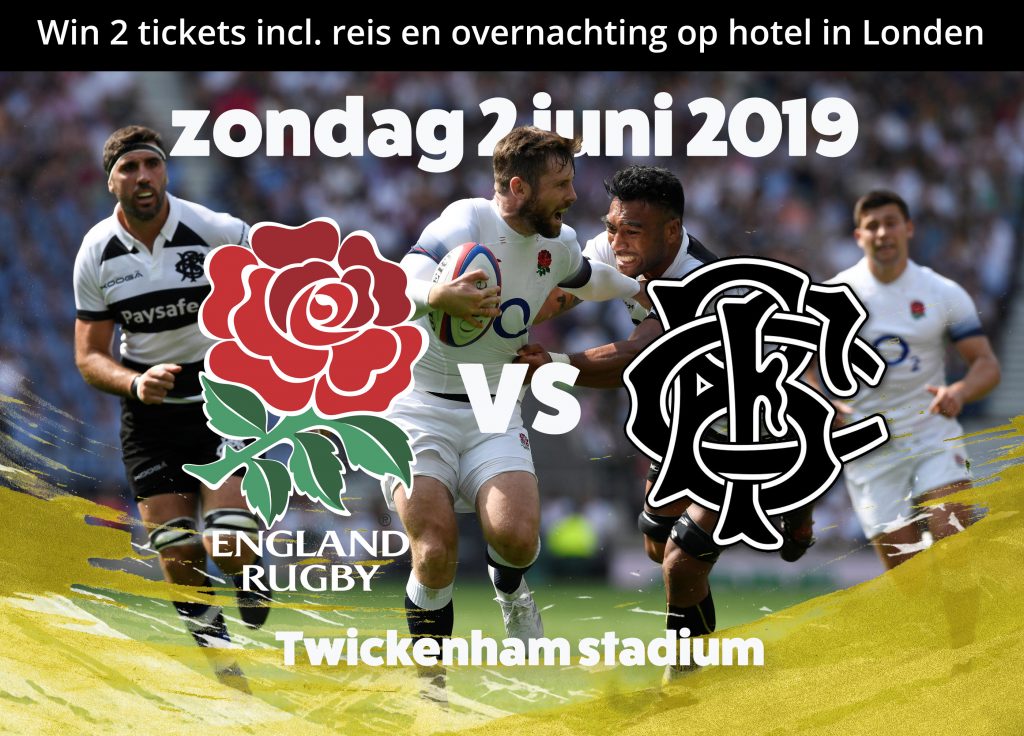 Proficiat Charlotte De Jonghe! Tijdens de wedstrijd vulde je de correcte cijfers in en zat je het dichtst bij de schiftingsvraag.
Jij wint een trip voor 2 naar Londen met overnachting en tickets voor England XV tegen Barbarians in Twickenham op zondag 2 juni!
---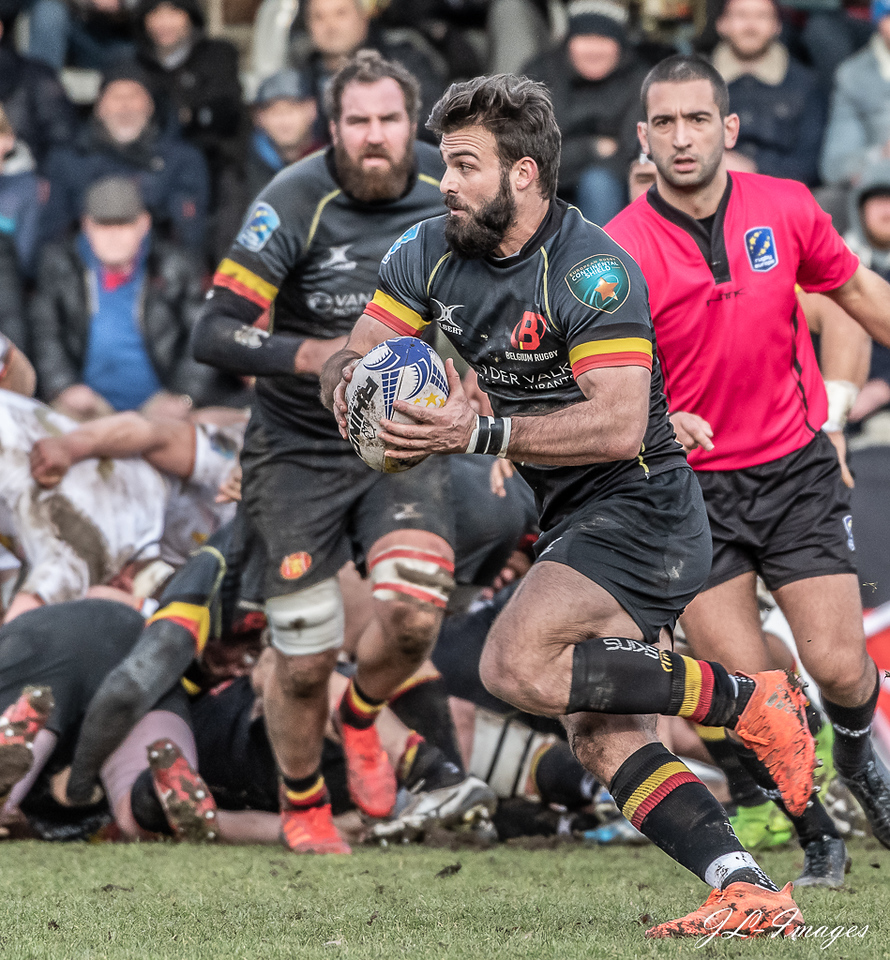 Proficiat Yet Ceulemans! Als 1ste opvolger win je een gesigneerde bal en meet en greet met kapitein Jens Torfs.
De winnaars worden persoonlijk gecontacteerd om hun prijs in ontvangst te nemen! De uitslagen per club zijn op aanvraag beschikbaar.
Vervolg
Sporza liet alvast weten onder de indruk te zijn van de zelden geziene hoeveelheid online kijkers maar heeft tot op heden nog geen beslissing genomen om de vervolgwedstrijden uit te zenden. We blijven hier uiteraard aan werken. En jullie blijven daar belangrijk in.
Blijf de Black Devils steunen!
The road to 2023 blijft open en we moeten onze Black Devils aanmoedigen om ook tegen de stevigere tegenstanders een verschil te maken. Wanneer zij groeien, zal onze sport groeien!
Blijf massaal afzakken naar de thuiswedstrijden op 2 en 17 maart tegen Georgië en Roemenië. Deel berichten over de Black Devils op sociale media en organiseer jullie om samen te supporteren op groot scherm voor hun uitwedstrijden zoals nu zaterdag 16 februari om 12u tegen Rusland.
Alvast live te volgen op https://www.rugbyeurope.eu/ en als het aan ons ligt in extremis nog op Sporza.be